Exciting news for East Cobb, the award-winning business The Music Studio Atlanta has opened a second location in the Kroger Pavillions Shopping Center, 2100 Roswell Road, Ste. 1128, Marietta, GA 30062. The Music Studio Atlanta East Cobb is a 5,000-square new facility with classes for Piano, Guitar/Ukelele, Singing Lessons, Drum Lessons, String Lessons (including Violin, Viola, and Cello), and Woodwind and Brass Lessons. With their large staff of wonderful, talented teachers, they make it easy for a family to take multiple instruments at the same time. They also are the only full-service studio in the area teaching lessons 7 days a week, making it easy for parents to find a time that fits their children's schedule! Ask about the discounted time from 10 am-2 pm (Monday-Thursday) for adults and homeschoolers! Did you know learning an instrument develops the brain in some very sophisticated ways? Check out their Benefits of Music page.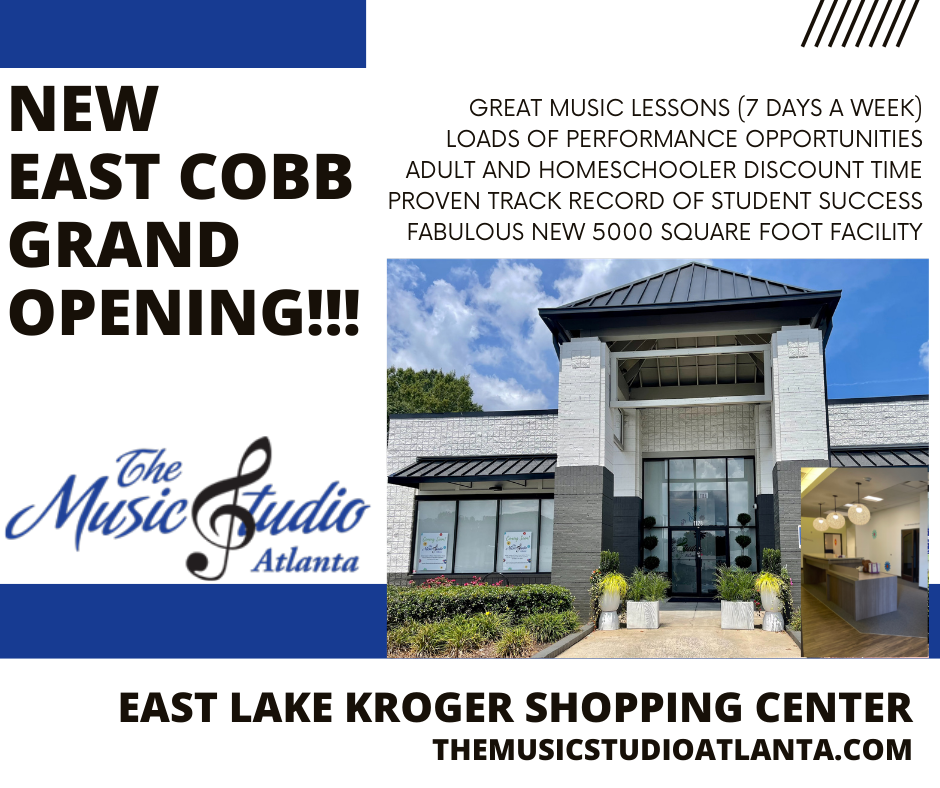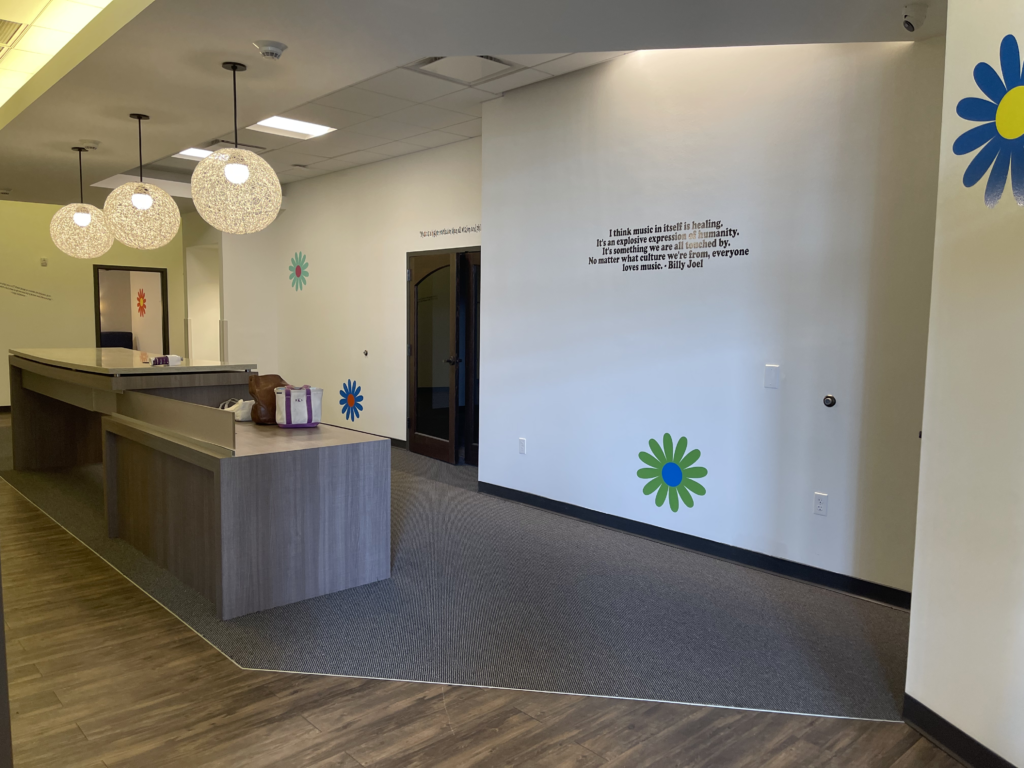 Additionally, while they may have a fun appearance and feel, but they are serious about your child's safety and comfort. All of the Music Studio Atlanta's teachers go through a rigorous interview process with full background checks. They are also fully monitored with 20+ cameras located within the building and our Studio observation windows in each of our 13 teaching rooms also allow you to watch your student's lessons should you choose.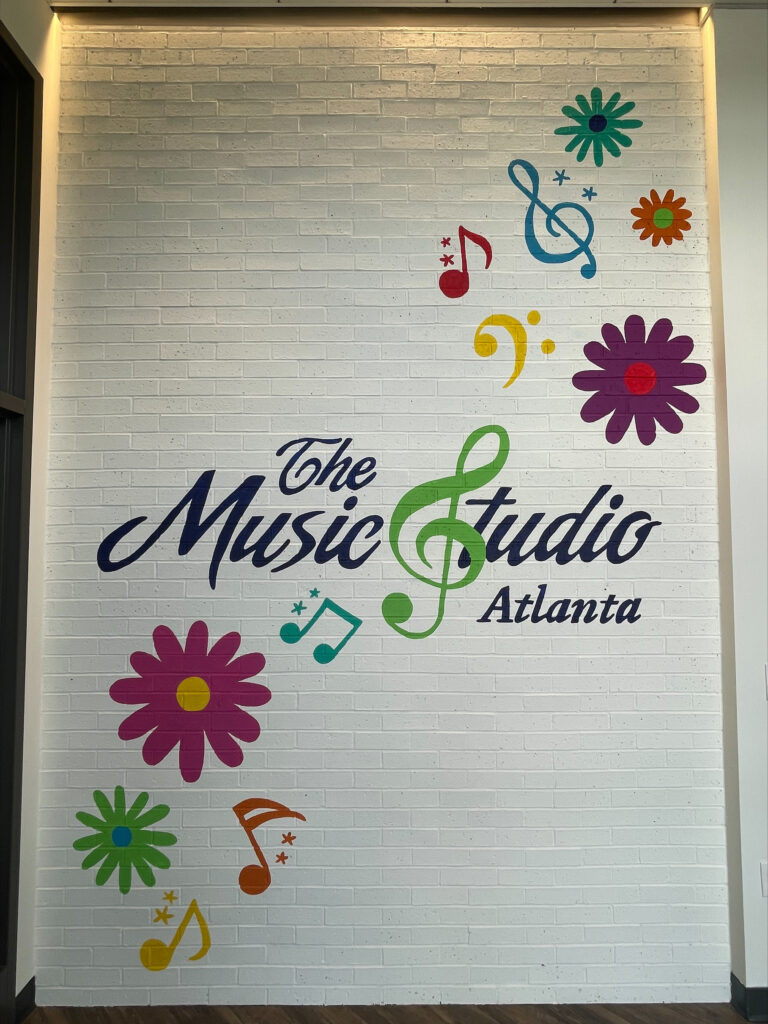 Private Lessons for the beginner start at 3o minutes, while longer lessons are available for more advanced students.
Other benefits include:
No contracts, lessons are paid month to month. Lessons are available year-round.
They love their students and do not 'nickel and dime' you like many other activities! They offer ALL of their Performance Opportunities FREE of charge (Recitals, Concerts, Open Mic Nights, Summer Concert Series), as well as Free Picture Day twice a year, Free trophies and achievement rewards, Free Google documents for Teacher communication, and Homeschool and Adult discounted tuition times and discounts at Sam Ash Music Store for you to save on any of your instrument needs.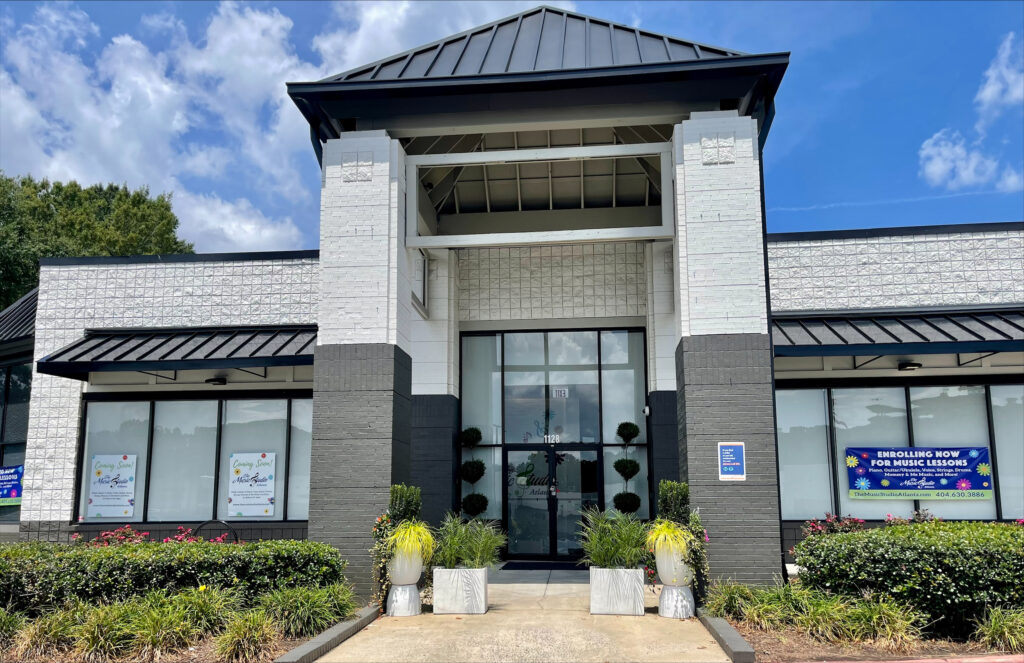 Background: The Music Studio Atlanta opened in 2011 as a division of the Courtnay and Rowe In-home music academy. Growing year after year, The Music Studio is carrying forward the 30+ year tradition of offering quality music lessons to thousands of Atlanta students (children and adults!) They have seen our students see great success over the years where their commitment to music has translated to large achievements as adults and working professionals. Their students have been recognized in arenas such as Georgia All-State, The Fox Theatre, Pebblebrook Performing Arts program and more. Their excellent reputation and growth has led to 4 expansions in almost 10 years, and they keep growing!
We wish the new Music Studio Atlanta East Cobb, the best of luck!
-The Snobs Team.