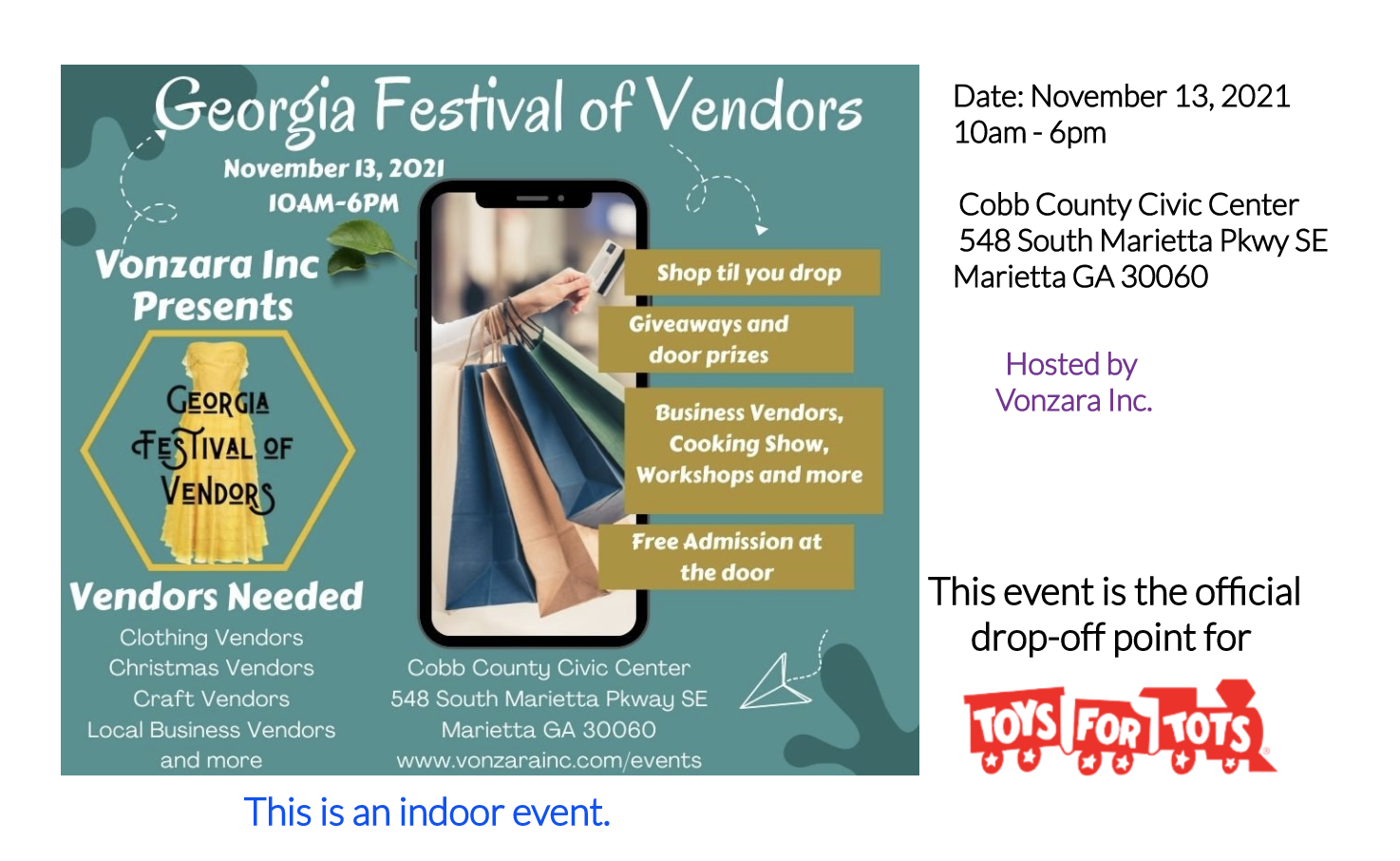 Georgia Festival of Vendors- Local/National Arts Crafts Shopping
Love to shop. Well, this is the event you want to be at!!! Shop from all types of vendors local and national. Shop from Arts to Crafts, Clothing to Gifts, Home Goods to Toys, and so much more.
There will be all types of Workshops, Book Signing, Entertainment, Family Games and more happening at this event. This event is going to be a blast.
Free Entry and Parking to this event. Door Prizes, and Giveaways. Bring the whole family out for an extraordinary shopping experience.
https://www.vonzarainc.com/events
Register on this site for giveaways and door prizes.