Early voting has already begun for Georgia's General and Special election. Election day is Tuesday, November 8, but there are lots of ways you can get your ballot in before that day.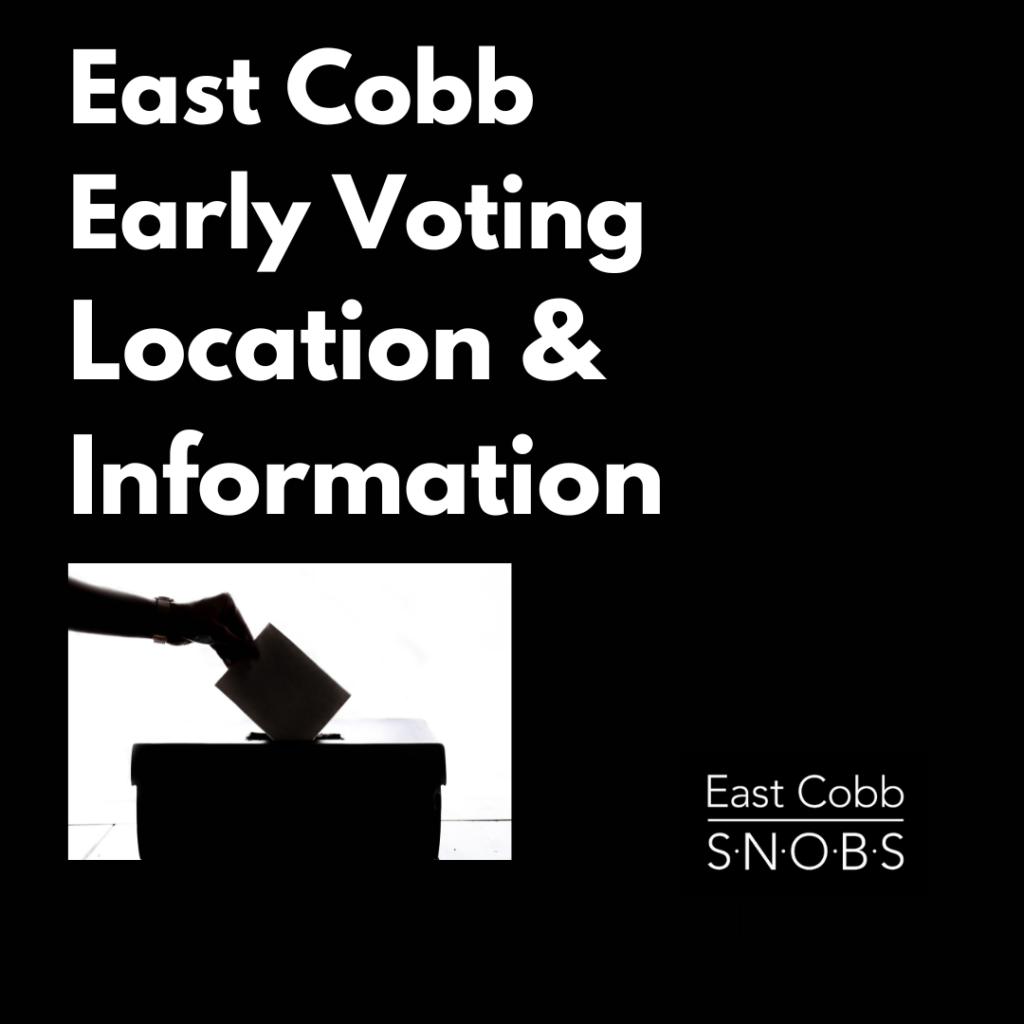 There are a lot of significant items on the ballot this November, including the Georgia Governor's office and a U.S. Senate seat. (No doubt you have heard, unless you are really adept at avoiding TV, social media and all other forms of communication.) East Cobb voters will also see a long list of local and state candidates. There are also some taxation referendums on the ballot. If you want to find out more about the candidates and measures on the ballot, check out this website, BallotReady.org, which gives basic information about each item on the ballot.
If you are a registered voter in Georgia, you should have received a sample ballot in the mail, so you can start researching candidates. But if you need another copy, you can get a personalized sample ballot at this link.
If you are interested in casting your ballot before election day, here is a link to the times and locations that offer advance voting. You can also check this super-cool map to find out what the current wait times are like for each location. There will be a special early voting day this coming Sunday from 12pm – 4pm at the Cobb Elections office.
If you are planning to send in an absentee ballot, you must submit an application for that ballot by this Friday, October 28. The state allows you to track your absentee ballot once you mail it through BallotTrax. On Election Day, you are required to vote at your assigned polling place between 7am and 7pm.
Also, no matter when you vote, don't forget about the Georgia Voter ID law. Here is a list of the approved forms of identification you can use to vote in Georgia.